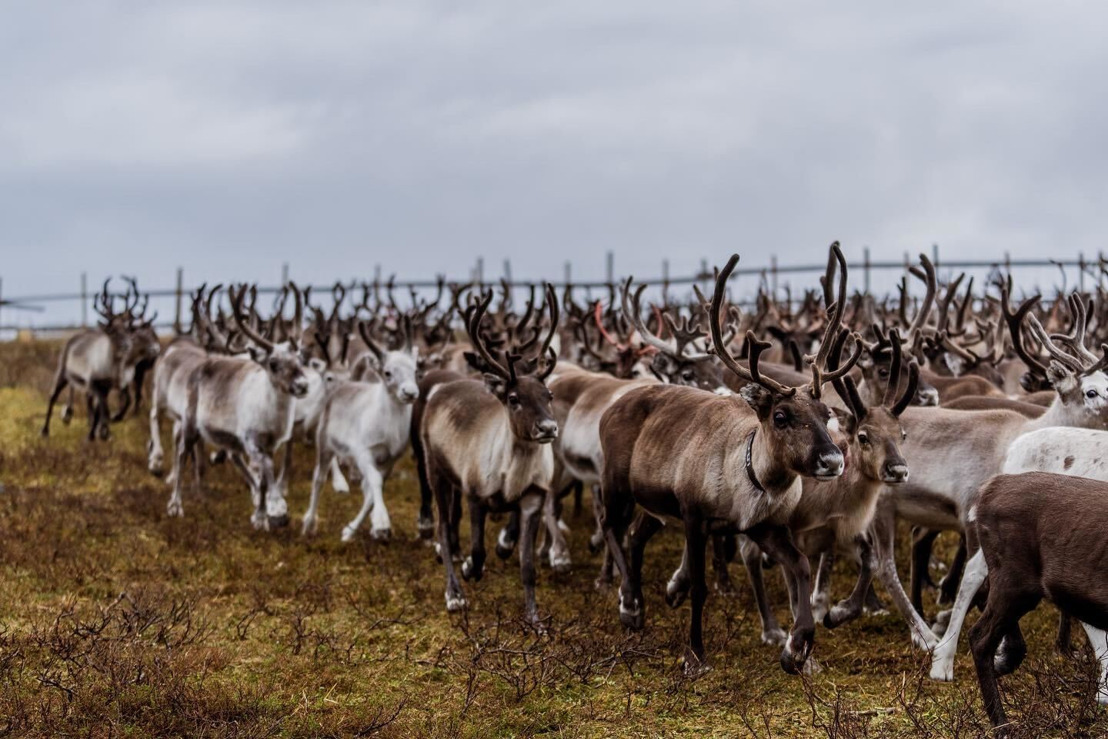 Land Body Ecologies Festival at Wellcome Collection Explores Environmental and Mental Health Topics, Using Advanced Immersive Audio Tools from L-Acoustics
Led by pioneering arts studio Invisible Flock, the 'Boalno' installation at the Land Body Ecologies Festival transforms stately library interior into annual Arctic reindeer herding
London, September 7, 2023 — Last month, Wellcome Collection hosted the Land Body Ecologies Festival — a free, four-day event exploring environmental and mental health topics by incorporating elements of sound, touch, taste and vision. The festival, which included art installations, workshops, talks, films, and performances, focused on the connections between mental health and our ecosystem. The Land Body Ecologies (LBE) research group is led by Yorkshire, UK-based multi-disciplinary arts studio Invisible Flock and other partners, who were recipients of the Wellcome Trust's prestigious Hub Award. The festival was produced by Unbox Cultural Futures and Invisible Flock.
"The focus of all of our work looks specifically at the natural wild and the environment: the ways in which we interact with it and the ways we perceive it - or maybe don't perceive it," explains Invisible Flock Technical Director, Ben Eaton. "We are interested in how artists can raise awareness, but also how they can move beyond that stage and become active participants and generators in finding solutions, or contributing advanced research when it comes to climate considerations."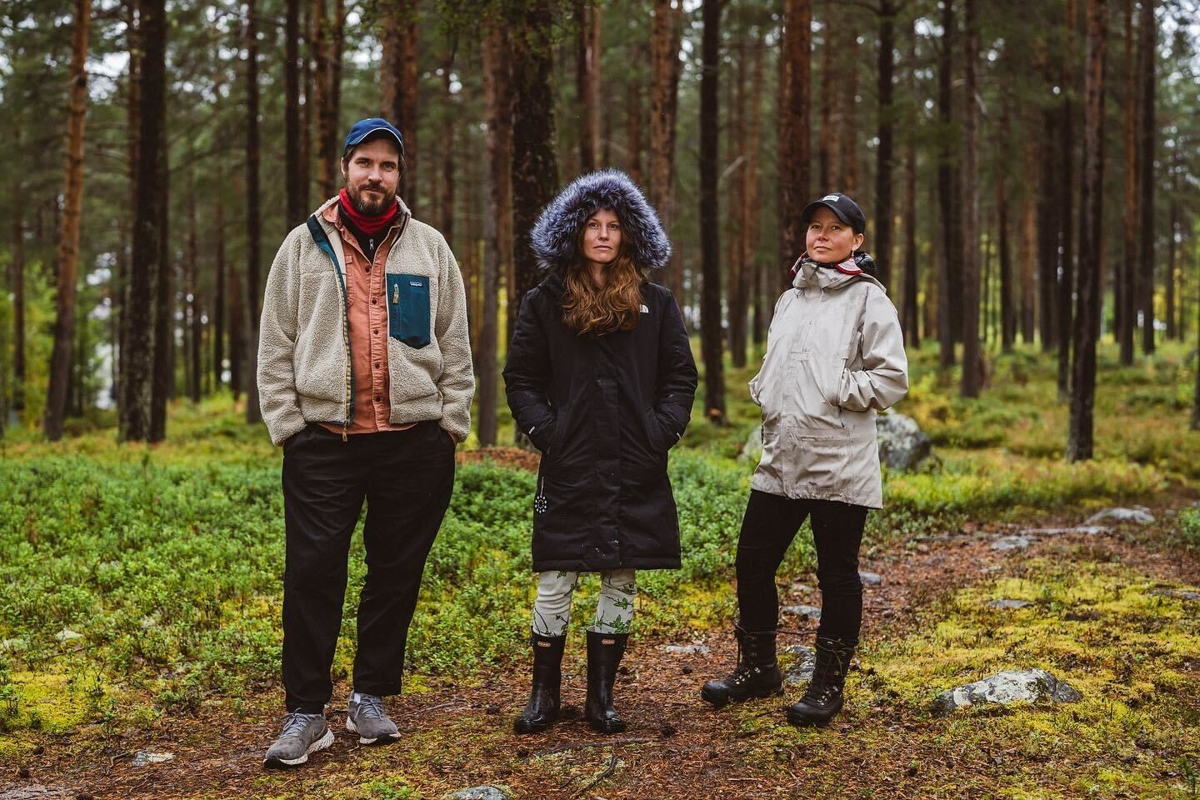 ​Boalno: reindeer in the round
​Boalno, a featured exhibit of the Land Body Ecologies Festival by Invisible Flock, utilized immersive audio as a sensory vehicle to transport museum guests to the Arctic landscape, atop Boalnotjåhkkå mountain when the Sámi people of Sweden corral some 3,000 circling reindeer each year. The exhibit was carried out in the Reading Room of the Wellcome Collection and featured sixteen L-Acoustics X8 coaxial speakers configured in a 360° array on a horizontal plane.
Invisible Flock's Technical Director Ben Eaton and Creative Director Victoria Pratt captured the sound of the reindeer corral over a two-day period using a combination of ambisonic and parabolic microphones, recording into a Sound Devices MixPre 6, and then spatially manipulating the audio files using L-Acoustics' L-ISA Studio software suite. The final runtime of the exhibit was condensed to approximately 20 minutes to provide visitors with a breathtakingly accurate sonic rendering of the annual herding event.
Surrey, UK-based DeltaLive provided a range of equipment and sound installation services during the Land Body Ecologies Festival, including for Invisible Flock's exhibition, Boalno. Stephen Hughes, Account Director at DeltaLive, explains the interface and processor set up: "We had a Mac Mini running Reaper with the Boalno session and an RME MADIface AVB card, going into an L-ISA Processor. We only needed 16 outputs for the session, so the L-Acoustics LA7.16i amplified controller was perfect."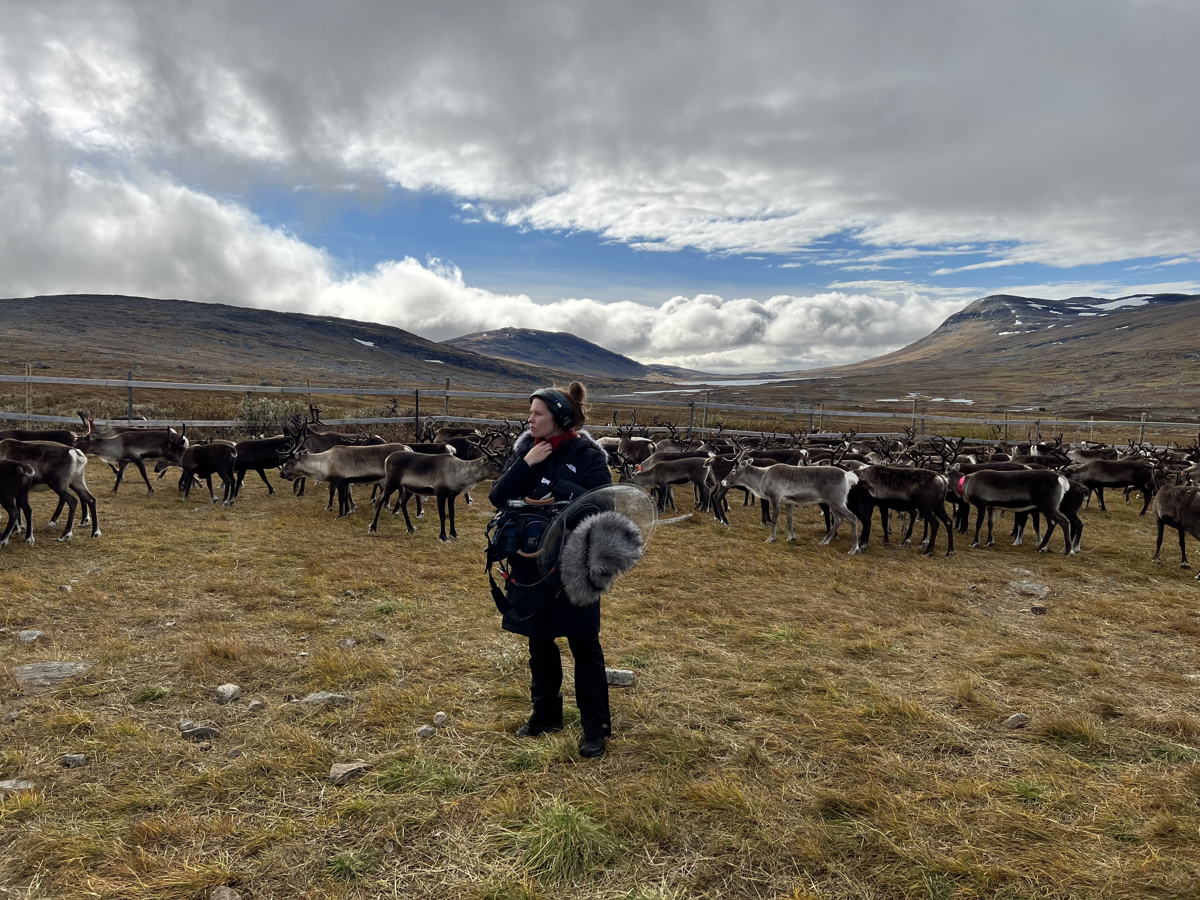 A centuries old practice
​The Sámi, an Indigenous community from Northern Europe, have been herding the reindeer every year for centuries — well before the onset of modern technologies and the climate crisis. "The reindeer have been following the same migration routes for generations, so the Sámi know where they are going," Eaton explains. "They have this intertwined relationship with the reindeer and find them in the midst of their migration journeys and bring them together into the corral." The herding, which takes approximately two weeks, is carried out by several multi-generational families within the community, according to Eaton.
Animating sound sources with L-ISA Studio
​Eaton appreciates the broad feature set in L-ISA Studio, including the updated FX Engine and low frequency oscillator (LFO) control capabilities. "Our last major project, Sleeping Tree, took place in the forest so it was very reverb-y. We used the FX Engine in L-ISA Studio for that, and this really helped gel the sounds together," he says.
On May 6 and 7 of this year, Invisible Flock presented The Sleeping Tree (Pohon Tidur) exhibition at the Brighton Dome as part of Brighton Festival. The Sleeping Tree, a longform, durational sound experience designed to connect audiences with a distant and fragile ecosystem, was developed from environmental data and more than 5,000 hours of data collected over the course of a three-month mapping process in the Indonesian forest. The Sleeping Tree was also the first project on which Eaton used L-ISA Studio to map his recorded soundscape: "It wasn't until we really started playing with the FX engine in L-ISA Studio that that show really felt like it gelled, and the sounds were able to coexist in a nice way," Eaton recalls.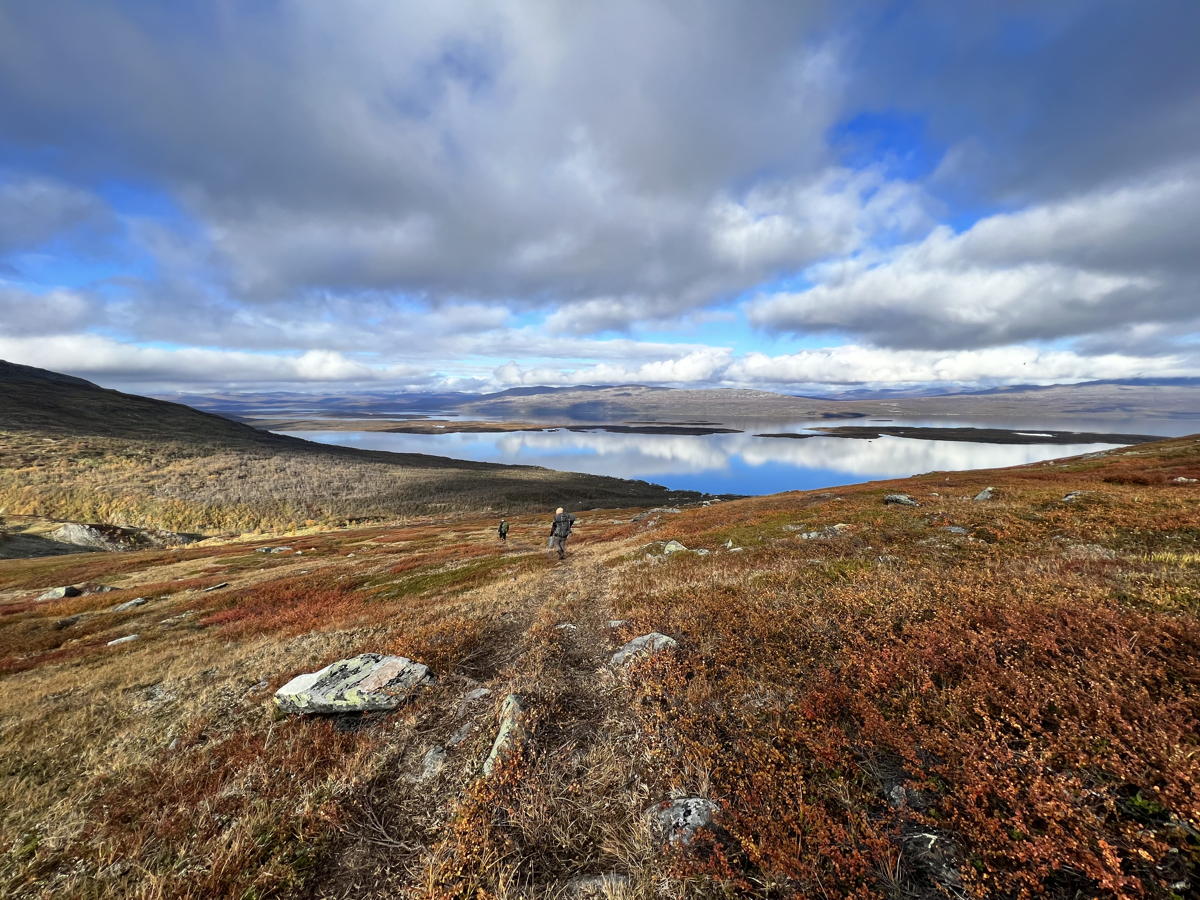 For The Sleeping Tree, London-based Solotech supplied an L-Acoustics L-ISA immersive sound system and integration services.
On Boalno, Eaton used very little reverb, since the recording space was vast. "The airiness of the ambisonics really helped give you a sense of space," says Eaton. He used L-ISA 3.0's LFO controls to animate the signal of the parabolic microphone within the soundscape.
"In Baolno we used a lot of LFOs because we had a lot of rotating objects," says Eaton, who appreciates that these LFO features are now available in L-ISA 3.0. "We used LFOsat different speeds, overlapping them and phasing them in and out. That's how we could really generated this trance-like, strange sound that kept moving. Ultimately, the motion became a defining feature of this project." Eaton says that he also achieved workflow efficiencies while using L-ISA Studio: "I really enjoy all of the newly added effects in L-ISA 3.0. These are a real time saver, which I valued on this project."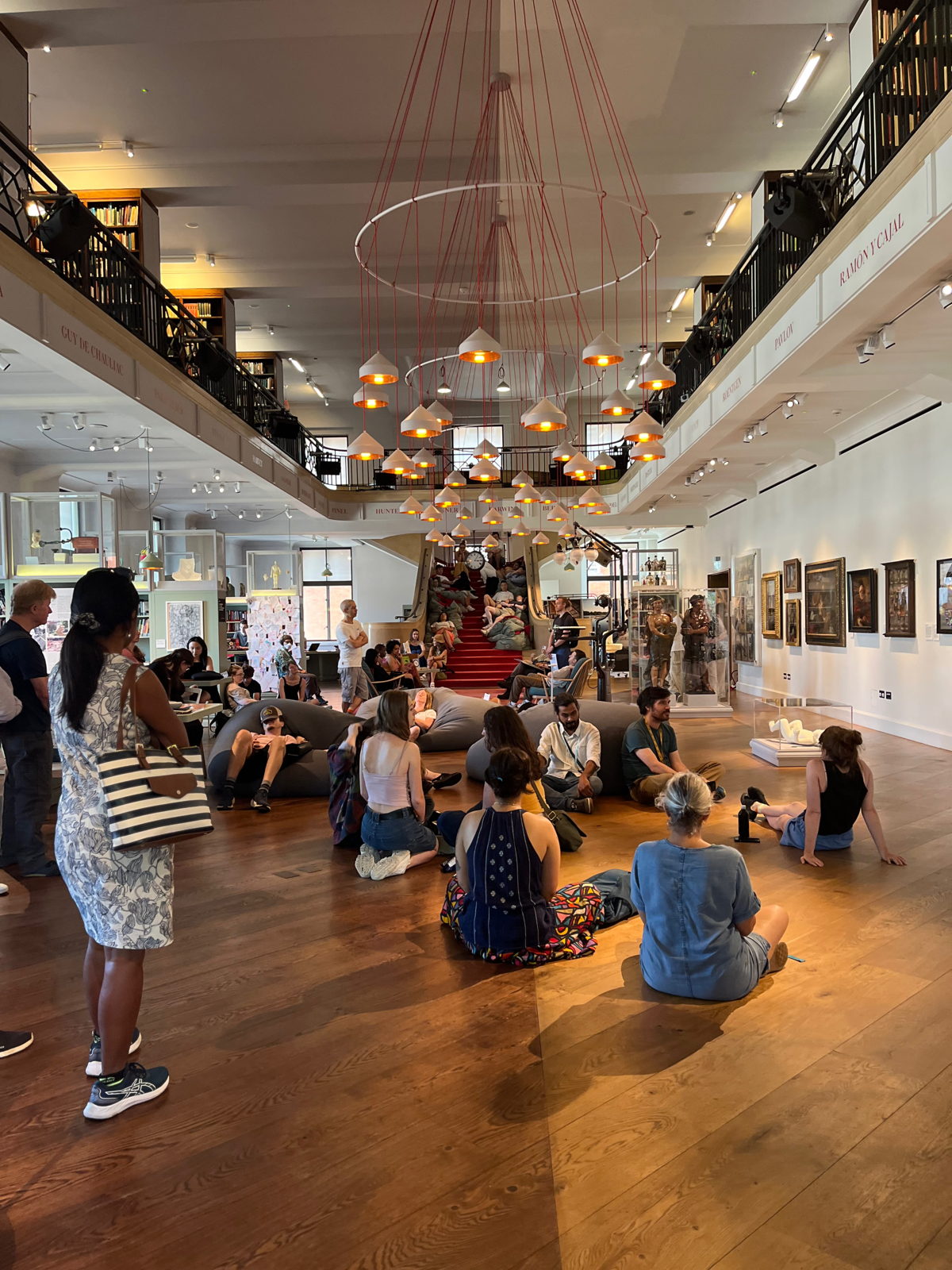 A live exhibition with L-ISA 3.0
​On the final evening of The Sleeping Tree Invisible Flock collaborated with musician Nabihah Iqbal to create a 55-minute live performance featuring guitars, vocals and modular synths against a sonic backdrop of apes and monkeys, juxtaposed with the sound of humans and airplanes. Ben and his team also built the live performances using L-ISA Studio and other tools. "All of our live elements were brought into L-ISA Studio and combined with our field recordings," says Eaton. "We were using all of these sources at once, but manipulating them in real-time using L-ISA. Being able to do that was really exciting and we appreciate how versatile L-ISA Studio is."
While projects such as Boalno and The Sleeping Tree require enormous effort, including extended travel and many hours of recording and mixing, Eaton says he remains very attached to the work and finds the exhibits rewarding: "Each of these presentations are very moving and it's enlightening see how different audiences respond. The last one always hits home when that final reverb trail echoes out."
For more information on Invisible Flock and all of its projects, please visit http://invisibleflock.com.
(Banner image: Close-up of reindeers circling during the annual corral. © Image courtesy of Carl-Johan Utsi)
About Invisible Flock
​Invisible Flock are an award-winning interactive arts studio based at the Yorkshire Sculpture Park and The Hub at Wellcome Collection, operating at the intersection of art and technology. ​ Invisible Flock builds, develops and produces high quality public and digital art that can be experienced by large audiences all over the world. The work is developed through rigorous research and processes co-designed with expert communities, placing local and global in dialogue. Invisible Flock infiltrates many sectors to have a creative impact on ecology, politics, health and society. www.invisibleflock.com
About Wellcome Collection
​Wellcome Collection is a free museum and library exploring health and human experience. Its vision is to challenge how we all think and feel about health by connecting science, medicine, life and art. It offers changing curated exhibitions, museum and library collections, public events, in addition to a shop and café. Wellcome Collection publishes books on what it means to be human, and collaborates widely to reach broad and diverse audiences, locally and globally.
Wellcome Collection actively develops and preserves collections for current and future audiences and, where possible, offers new narratives about health and the human condition. Wellcome Collection works to engage underrepresented audiences, including deaf, disabled, neurodivergent, and racially minoritised communities.
Wellcome Collection is part of Wellcome, which supports science to solve the urgent health challenges facing everyone. We support discovery research into life, health and wellbeing, and we're taking on three worldwide health challenges: mental health, infectious disease and climate and health. www.wellcomecollection.org, www.wellcome.org
​
About Land Body Ecologies
​Land Body Ecologies are a global transdisciplinary network exploring the deep interconnections of mental and ecosystem health. Since 2019 they have been working to understand and engage with the experiences of land trauma among land-dependent and Indigenous communities. Land Body Ecologies' research is rooted within communities at the forefront of today's climate, ecosystem and land rights issues. Through long form collaboration, they seek to understand the traumas endured when the land suffers.
Land Body Ecologies is formed by Invisible Flock, Quicksand, Minority Rights Group International, Dr Ayesha Ahmad (St George's University), Dr Outi Autti (Oulu University), Sheila Ghelani, Kaisa Kerätär, Action for Batwa Empowerment Group and Ogiek Peoples Development Program. https://www.landbodyecologies.com/
About The Wellcome Hub
​The Hub is Wellcome's dedicated space for transdisciplinary research, situated on the fifth floor of Wellcome Collection. The Hub Award is a funded two year residency, granted to a collaborative research group that brings together people from different backgrounds such as academia, advocacy, clinical practice and the arts to explore specific questions of human health.
The Hub currently supports Land Body Ecologies' transdisciplinary research across arts and science practices, data-gathering and storytelling, advocacy, activism and public events. As Hub Award holders, the group also has unique access to resources in Wellcome Collection and Wellcome Trust.
About LISA Immersive Hyperreal Sound technology
​First introduced in 2016, L-ISA technology helped shape the future of sound by introducing a new way to design, process, mix, and experience multi-channel sound for live performances. L-ISA Immersive Hyperreal Sound technology combines L-Acoustics loudspeaker systems in a multi-array configuration with spatial processing hardware and software-based audio tools to manage every step of an immersive audio project from the design through to the show itself. High-profile artists have already deployed L-ISA technology across various musical styles, including Ennio Morricone and his orchestra, Mark Knopfler, ODESZA, Lorde, Aerosmith, and alt-J, among others. It has also been deployed in installations like Refik Anadol's inaugural exhibition at ARTECHOUSE NYC, SPYSCAPE museum, Puy du Fou history theme park in France, and Coachella 360° Antarctic Dome experience.
About L-Acoustics
​L-Acoustics is renowned for developing innovative sound systems and technologies that elevate the listening experience. Founded in France in 1984, L-Acoustics currently employs 500 team members worldwide, with headquarters in Paris, London, Los Angeles, and Singapore. Recognized for pioneering the line source array, L-Acoustics continues to shape the future of sound with solutions such as L-ISA Immersive Hyperreal Sound technology offering multi-dimensional audio. In recognition of introducing ground-breaking creative technologies, L-Acoustics was named one of Fast Company's Most Innovative Companies of 2020.
L-Acoustics sound systems can be heard around the globe in venues like the Hollywood Bowl and the Philharmonie de Paris, at the world's top-grossing festivals such as Coachella and Tomorrowland, and on tour with world-class artists such as Billie Eilish, Post Malone, Foo Fighters, and Jacky Cheung.

Jeff Touzeau Public Relations, Hummingbird Media, Inc.