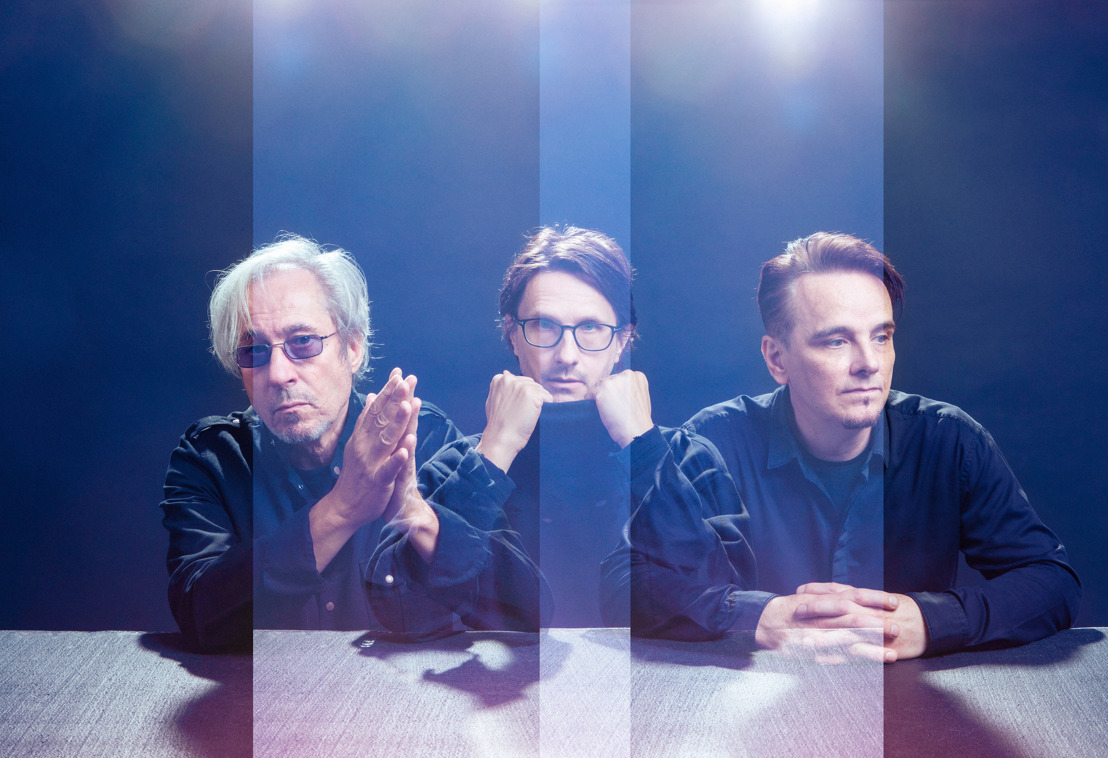 Rekindling the Art of Listening: Porcupine Tree's Album CLOSURE / CONTINUATION Features at L-Acoustics Creations International Listening Events
L-Acoustics Creations space delivers the music experience exactly the way it was intended, says Porcupine Tree founder, solo artist, and renowned mix engineer Steven Wilson
Los Angeles and London, September 6, 2022 — Since its beginnings in early 2020, L-Acoustics Creations, a division of pioneering audio company L-Acoustics, has hosted dozens of immersive listening events in its London and Los Angeles immersive sound spaces. These sessions provide small groups of music industry professionals or fans with an exquisite opportunity to hear their favorite artists' music exactly as it was intended through a state-of-the-art 18.1.12 audio system. In August, L-Acoustics Creations, partnering with Pitchblack Playback, hosted sessions in London and LA for Porcupine Tree's new album, CLOSURE / CONTINUATION.
Porcupine Tree founder Steven Wilson learned about the L-Acoustics listening spaces after experiencing the London, Highgate location for himself, he was eager to support an immersive listening event for the new CLOSURE / CONTINUATION album. "It's an album very much designed to be listened to as a musical continuum, from beginning to end," Wilson expresses. Referring to the L-Acoustics and Pitchblack Playback listening event, he says "This is an incredible way to hear a record, the same way I grew up listening to records. Totally focused, no distractions, in the dark, just allowing myself to be taken on a musical journey."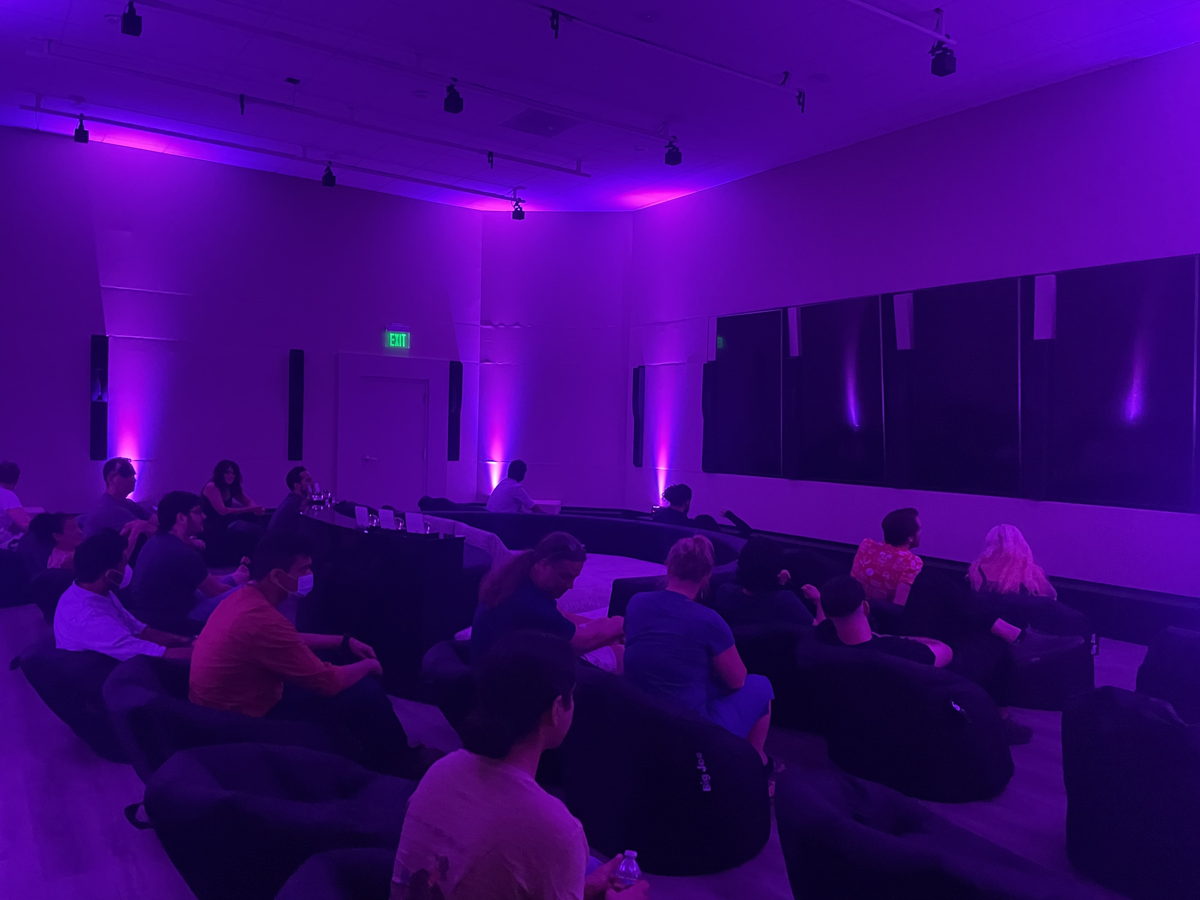 In addition to Wilson's involvement in Porcupine Tree and his solo work, he is an extremely prolific mix engineer having received six Grammy Award nominations. Recently, he completed Dolby Atmos mixes for Tears for Fears, Def Leppard, Grateful Dead, The Who and King Crimson, whose debut In the Court of the Crimson King will be featured in a future 18.1.12 listening event. This is in addition to the canon of work he has already mixed in 5.1 surround for Tangerine Dream, Yes, XTC, Roxy Music, Ultravox, and many others.
Hearing music the way it was intended
​In July, Wilson visited the L-Acoustics Creations Highgate location to hear the technology for himself: "When I finally came in, I was blown away with the space — it's an incredible room," says Wilson. "I took along a bunch of my mixes I'd done of my own work, as well as heritage and classic artists. The suggestion was made to stage a couple of playback events for fans to listen to the Porcupine Tree album in Atmos and I loved that idea."
"What I appreciated most about the London and LA events is that fans got to hear the music in fully discrete Atmos, and without any distractions, something that most of them would never experience otherwise" Wilson continues. "When I was a teenager, long before the era of cell phones and social media, I would put a record on and completely immerse myself in the music. I think that has become a bit of a lost art. I love the idea of getting people into a space like the L-Acoustics rooms, turning the lights out and having them engage completely with the music for the duration of an album. That's old school, and it doesn't happen enough anymore."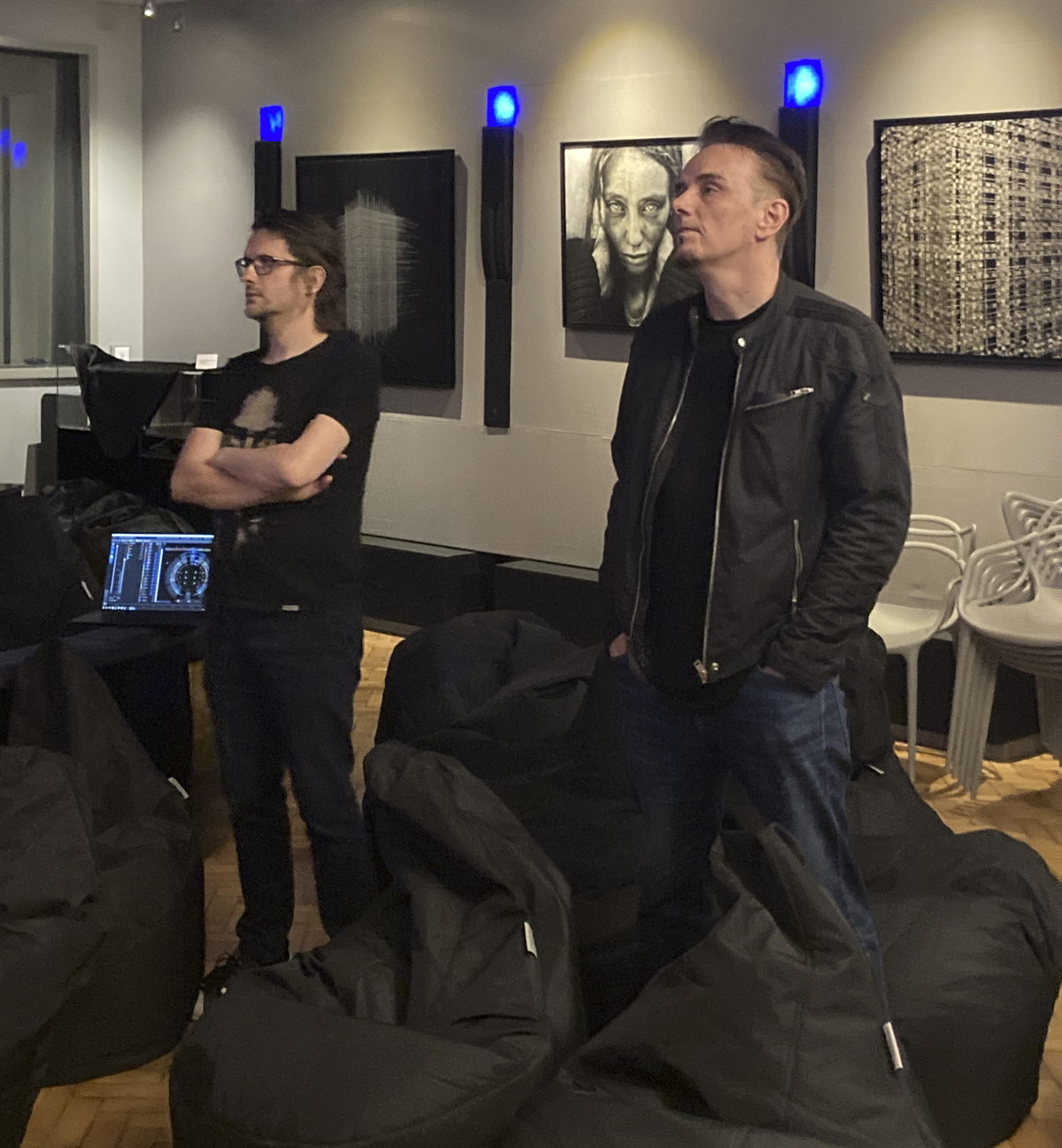 Using L-ISA Studio to Prepare 18.1.12 mixes
​Wilson provided L-Acoustics Application Design Engineer Christopher McDonnell with master audio files for CLOSURE / CONTINUATION, and McDonnell subsequently rendered these into the company's L-ISA Studio software platform to expand the mix to the ultra-high resolution 18.1.12 systems in the Highgate and LA facilities. "Once I loaded the files into L-ISA Studio, I started playing with the parameters so I could introduce a bit of the width algorithm that L-ISA Studio uses," McDonnell says. "This is so we can distribute energy to adjacent speakers and fill in any gaps, while still remaining true to Steven's mix decisions."
​
​"A bigger space creates more of a sense of discretion in the mix," Wilson adds. "So if you have something positioned only in the center speaker in my studio, which is quite small, it doesn't sound as lonely as it does when suddenly I am hearing it in this big space. A lot of what Chris was doing was bleeding and widening some of the audio out, creating more of an array kind of an effect with the speakers. It made things glue together a little better."
Wilson considers the recent events in London and Los Angeles a success and intends to continue the engagement further: "Now I can't imagine releasing a new Atmos mix — whether it is one of mine or a classic album I've remixed — without doing these events," he says. "We are already talking about doing an event in January for King Crimson's debut album, as well as my forthcoming solo album. I've asked them for as many listening slots as they've got!"
For more information on L-Acoustics Creations, please visit https://creations.l-acoustics.com/
For more information on L-ISA Studio please visit http://l-isa-immersive.com/create/studio/.
About L-ISA Immersive Hyperreal Sound technology
​First introduced in 2016, L-ISA technology helped shape the future of sound by introducing a new way to design, process, mix, and experience multi-channel sound for live performances. L-ISA Immersive Hyperreal Sound technology combines L-Acoustics loudspeaker systems in a multi-array configuration with spatial processing hardware and software-based audio tools to manage every step of an immersive audio project from the design through to the show itself. High-profile artists have already deployed L-ISA technology across various musical styles, including Ennio Morricone and his orchestra, Mark Knopfler, ODESZA, Lorde, Aerosmith, and alt-J, among others. It has also been deployed in installations like Refik Anadol's inaugural exhibition at ARTECHOUSE NYC, SPYSCAPE museum, Puy du Fou history theme park in France, and Coachella 360° Antarctic Dome experience.
About L-Acoustics
​L-Acoustics is renowned for developing innovative sound systems and technologies that elevate the listening experience. Founded in France in 1984, L-Acoustics currently employs 500 team members worldwide, with headquarters in Paris, London, Los Angeles, and Singapore. Recognized for pioneering the line source array, L-Acoustics continues to shape the future of sound with solutions such as L-ISA Immersive Hyperreal Sound technology offering multi-dimensional audio. In recognition of introducing ground-breaking creative technologies, L-Acoustics was named one of Fast Company's Most Innovative Companies of 2020.
L-Acoustics sound systems can be heard around the globe in venues like the Hollywood Bowl and the Philharmonie de Paris, at the world's top-grossing festivals such as Coachella and Tomorrowland, and on tour with world-class artists such as Billie Eilish, Post Malone, Foo Fighters, and Jacky Cheung.
About L-Acoustics Creations
​L-Acoustics Creations is a division of L-Acoustics, offering exceptional sound systems and immersive sound spaces in residential and architectural environments. L-Acoustics is the world leader in premium sound systems for live events and large-scale architectural projects: music venues, stadia and sports facilities, hospitality, performing arts centres, museums, theme parks, and cruise ships. For decades, L-Acoustics has shaped the future of sound through the company's dedication to innovation, product design excellence and technologies that enable audio professionals and artists to elevate the listener experience. More information at creations.l-acoustics.com